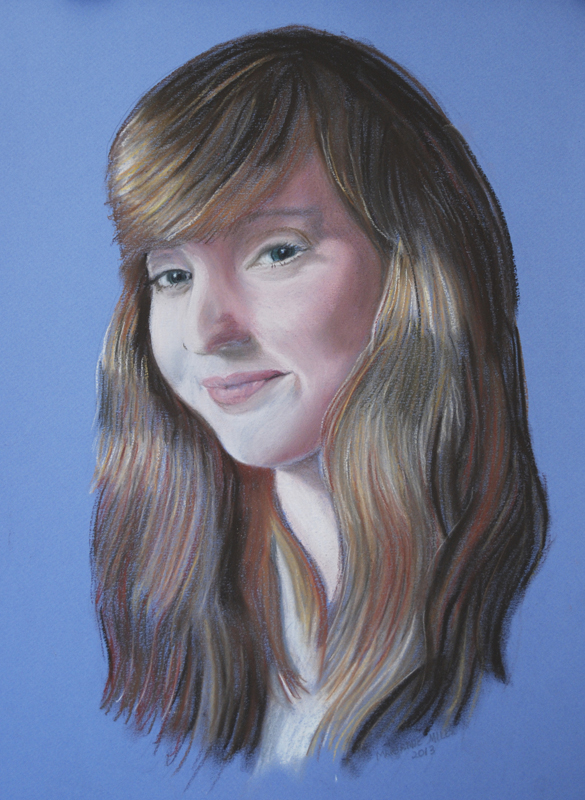 I guess I haven't written about my artistic endeavors since I did the Cooper portrait. I am often busy with other creative activities during the late spring, summer, and early fall, so I do most of my pastel work in the cold weather.
The subject I chose to work on after two-year-old Cooper was the Baldwinsville Judge, the Honorable Elijah Huling. Judge Huling has hired me to photograph his staff and his swearing in ceremony so I had a lot of good model photographs to choose from. Sometime last year my husband suggested that maybe if I were to do portraits of locally well-known individuals I might be able to become better known as an artist. Things are going pretty well in the photography arena as the Town of Van Buren just purchased several pictures for their town website. That means I still have the village covered, with five websites (Village of Baldwinsville, B'ville Chamber, Town of Lysander, PAC 98 Cable TV, and now Van Buren) using my photographs on their homepages. But I really want to do more painting and it would be nice if I could earn decent money doing it.
Working on the Judge's portrait was a very interesting change from the toddler. It brought a few challenges, one being that His Honor is now shaving his hair off and my model photograph showed him with a lot more hair. Fortunately, he attends services at the church where I am the organist/pianist so I get to see him often. Here is the finished portrait. I'd like to remind you that this is NOT actually, the finished portrait, but a photograph of it. There are differences when reproduced this way. The original is always a little softer and smoother – less contrast-y. Maybe the photographs have a narrower range of contrast…whatever. I am never as happy with the reproductions as I am with the originals.